Storage, filling and emptying
Our silo solutions vary depending on the application and the raw materials to be stored. In addition to storage silos, we also offer industrial mixing silos. In addition, we offer big bag filling stations and big bag emptying stations.
Made of stainless steel or aluminum up to a diameter of 4.2m and a capacity of 250m³ or in segmental construction up to a diameter of 6m and a capacity of 400m³.
Textile silos up to a capacity of 100m³.
All designs can be equipped with level monitoring, various discharge aids, load cells, etc. In addition, Lorandi offers various filling and emptying systems as well as a complete silo control system.
Vertical mixer for homogenizing granules, regrinds and flakes made of painted steel or stainless steel AISI 304. These mixing silos are available in different designs and sizes and can be equipped according to customer requirements.
Optionally, the mixing silos are available with various emptying or filling systems, on load cells, with access ladders, etc.
The MTS series is also specially designed for transport in sea containers.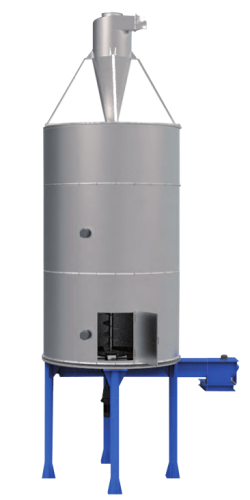 Storage silos for light materials and films
Made of galvanized steel or stainless steel, these silos are equipped with a flat bottom and a special agitator to prevent bridging. These silos are used for heavy-grained regrind or flakes as well as for light foil regrind or foil strips up to a length of 300mm. A conical design is used for particularly bridging materials.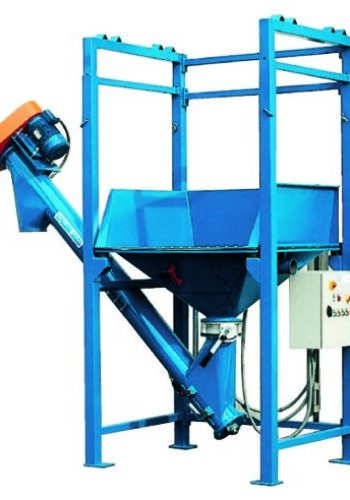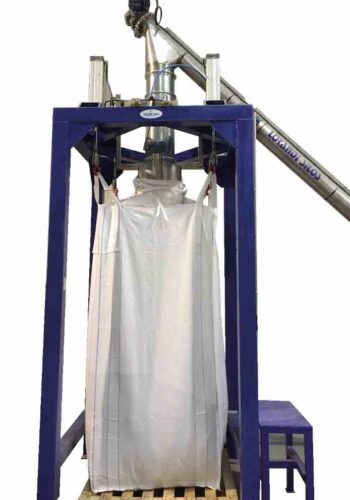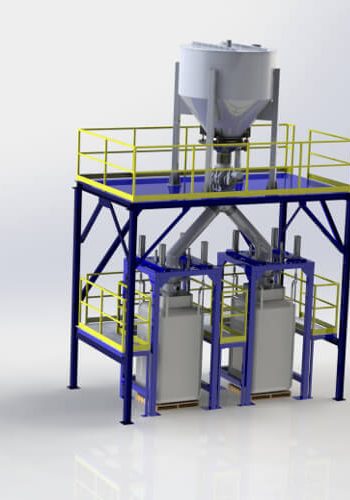 Big Bag emptying and filling stations
The Big Bag emptying and filling stations are made of painted steel or stainless steel and are ideally suited for filling or emptying granulates, regrinds, flakes and powders. Height adjustment by means of a telescopic system for different bag sizes is standard. Infeed and discharge aids, crane loading, various options and designs as single or double station are possible.
Do you still have questions about our material handling solutions? Feel free to contact our sales staff directly or send an e-mail to office@sipa.at.